auto repair reviews
done automatically for your shop
FOR FREE!
any auto repair shop can DEEPEN CUSTOMER LOYALTY
with si crm because
recommendations are fact-based and
TRUSTWORTHY
click below and start selling more services
in 30-60 minutes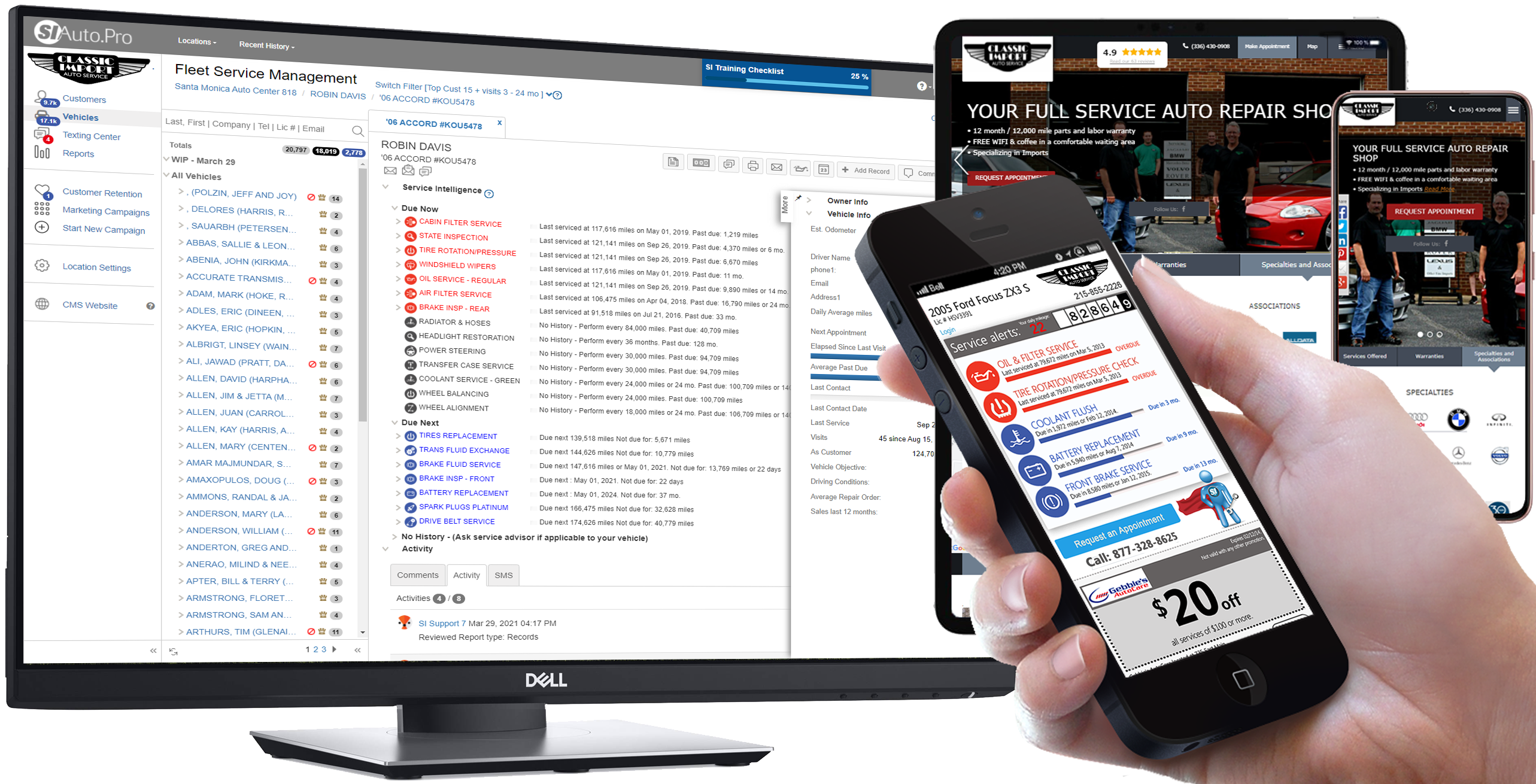 first TURNS CUSTOMERS INTO BRAND AMBASSADORS 
then CRUSH THE COMPETITION

SYNCS TO YOUR SMS IN 30 – 60 MIN – EXPECT THE IMPOSSIBLE


SERVICE SALES INCREASE DAY 1
POS Add-On Boosts Sales | CRM Maximizes Car Count | WEBSITE Acquires New Customers
Service-Intel is compatible with major shop management systems.
any shop can increase car count
because sI service-need
campaigns are
automatic
SERVICE SALES, FASTER
SI automatically identifies services needs permitting estimating and sales before vehicle drop-off. Really, pre-inspection!
SI BUILDS TRUST
Unbiased service-need recommendations based on vehicle service history and daily mileage builds trust and sales. 
DEEPEN CUSTOMER LOYALTY
SI POS predictive reporting exceeds customers expectations with ultra-accurate service management and sales transparency.
"POS SERVICE SALES ON RAILS"
"We know auto repair! My wife and I owned and operated a shop servicing 450 vehicles per month that was losing money. Then I developed Service Intelligence and increased my work-order average $200 because my service writers never missed a service-need sale opportunity again. With SI, I put my service sales on rails."
Jorge Antico, Founder, CEO Service-Intel. Ex-Owner of Santa Monica Auto Center, Santa Monica, CA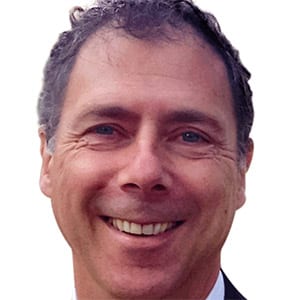 Jorge Antico
Founder/Shop Owner/Software Developer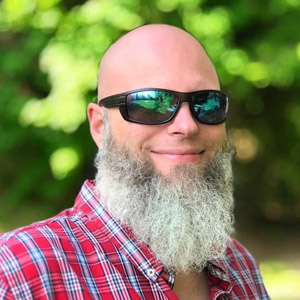 Mike Cooper
Senior Sales & Marketing Trainer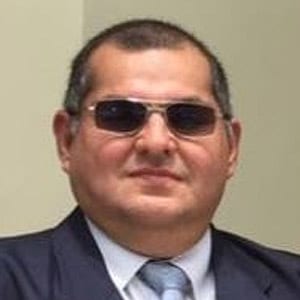 Rod Caballero
Technical Support Manager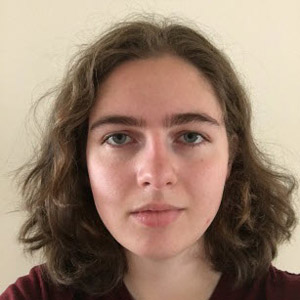 Kirsten Antico
Customer Support Manager
ONE INTEGRATED SOLUTION
superhero SALES
Get The Service-Intel Suite And Save
SI POS Add-On
Supercharge Your Shop Management System
SI POS

Ultra-Accurate POS Service Management & Sales

Essential Services Tracked

Unlimited 2-way Text Messaging

Unlimited Mobile-Friendly Emails

Unlimited Shop Service History

Shop-Defined Service Intervals

Customer Analytics, Segmentation, Reporting & Exporting

Appointment Scheduler with Website Integration

Lube-Sticker Printing

Set-up Support & Service Writer Training

Unlimited Multi-Users & Roles. Add $50/mo.

SI POS PRO

Unlimited (40+) Service Categories

US/European/Asian Year, Make & Model Service Intervals

Unlimited Set-Up & Customizations
SI CRM
Customer Retention, Service Mgnt. & Reviews
SI CRM

2-Way Unlimited One-on-One Text Messaging

Unlimited Mobile-Friendly Emails

Recommended/Declined Work Reminders

Customer Reviews and Testimonials

Thank-You Campaigns

Customer Newsletters

Appointment Scheduler with Website Integration

Pre-Scheduled Year of Seasonal Campaigns

Google/Facebook/Yelp Reviews Live Feed

Set-up Support & Marketing Training

500/mo. FREE Automated Texting. Extra SMS $0.07/ea.

Optional Postcards incl. postage $1.19/ea.

SI CRM PRO (SI POS Required)

Service-Need Management Reminders

Service-Need Daily Alerts (BG Warranty Tracking)

Service-Need Mass Marketing

Unlimited Service Categories & Set-Up Customizations.
SI WEBSITE
Mobile-Friendly & SEO Optimized Website
SI WEBSITE

Website Content Management System Application

2-way Unlimited Text Messaging Application

Customer Analytics, Mailing Lists and Reports Application

Mobile User Responsive Website

FREE Content Updates

Appointment Scheduler

SI CRM Integration

Live Google, Yelp & Facebook Review Updates

Unlimited Shop Blog Postings

Unlimited Shop Gallery Postings

New Website Set-up Support

Optional New Website Content Creation $599 One-time Fee

SI WEBSITE PRO

Includes Organic Search Engine Optimization

12 Key Phrases and Backlinks

Unlimited Website Pages & Content Updates

Ranking Reporting
[wprevpro_usetemplate tid="12″ pageid="" langcode="" tag=""]
 turbo-charged service sales
made easy
Customers decline work because they think vehicle inspections as biased. 
Service-writers miss service-sales because history review is slow & inaccurate.

The Service-Intel solution
Send customer SI service-need predictions via SI texting before vehicle drop-off.

Ask customer if you should estimate DUE NOW services.

The answer often is "Yes".

Get estimate approved with note that parts will be waiting when they arrive.

With SI vehicle inspection and pre-sold maintenance are done at the same time!



2 - Sales on Rails
SI automates POS service sales by flagging all service-needs based on each vehicle's daily mileages. 
3 - Total Control
 SI ages service history for 40+ services using your intervals & year, make & model specifics.
4 - Maximize Profits
You'll be amazed at how fast your profits grow after implementing a few small POS & CRM changes.
Uncork Your True Profit Potential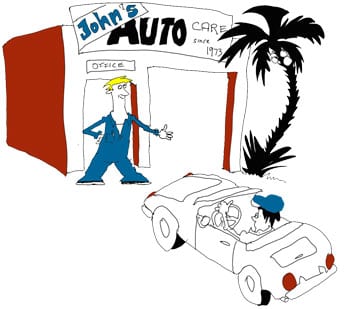 still got questions?
877-328-8625
Your Title Goes Here
Your content goes here. Edit or remove this text inline or in the module Content settings. You can also style every aspect of this content in the module Design settings and even apply custom CSS to this text in the module Advanced settings.
I already track recurring maintenance manually. Why use software?
Congratulations, you operate a top shop. However, predicting maintenance-needs is time consuming and often applied inconsistently. SI CRM is simple to use, saves time, and pays for itself from day one.
Doesn't my shop management system have all the service history. Why do I need SI?
A couple of shop management systems allow setting the next service interval, but it is often used inconsistently. SI CRM automatically syncs with the shop service history and ages 30+ recurring services. It then communicates the service needs automatically via text message, emails, and optionally postcards. The end result is an immediate boost in service sales.
I already have a good CRM. Why switch to Service-Intel CRM?
None of the premium CRMs age shop management system maintenance history or communicate service needs based on each vehicle's daily mileage. For about the same monthly investment, you can upgrade your CRM to authoritative fleet service management that vehicle owners trust.
Doesn't Carfax do this?
Carfax collects service history from multiple shops and is able to estimate the next oil services. But it doesn't load all your service history and accurately predicts 30+ maintenance needs based on each vehicle's daily mileage.
How much effort is this going to take?
Getting started is a breeze as we do all the heavy lifting customizing the system to your liking. 95% of the training is how to print reports for every customer. You do that and you will increase your profitability by 30% or more.
Is this OEM YMM specific?
OEM YMM usually has to do with tracking OEM services. SI does both. You can track OEM major services, i.e. MBZ A Service, B Service, or track individual components, parts, lubricants or fluids, i.e., MZB oil service, Volvo oil service, Full Syn Oil Service, Semi-Syn Oil Service, etc. SI capabilities are limited only by your detailed service history.
How do I know this will work for my shop?
If you sell 30% more maintenance, you double your profitability. Some shops haven't experienced the value of predictive service needs. Computerized managed auto care transforms the customer service experience, and they buy more because of it.
My customers already trust my recommendations
Is there such a thing as having too much trust? Replace vehicle inspections recommendations with authoritative aging of service history. Put your recommendation accuracy on steroids with powerful marketing software to get the best results ever!
I need to hire a new service writer first
With SI's expert reporting at the front counter, your service writer candidate doesn't require any automotive experience allowing you to choose a "people-friendly salesperson that you can train.
I need to hire a technician first
Hiring good technicians is tough. SI's benefit is you will be selling more maintenance. Rather than looking for a senior tech, consider hiring an apprentice to perform the less complicated maintenance work.
I use a DVI tablet for service recommendations
With SI, you will use the DVI tablet to sell repairs, not regular services. All maintenance sales are done from the SI reports before the customer leaves the front counter (pre-inspection). SI also shortens the maintenance parts ordering and delivery time increasing shop efficiency!
I am busy already
SI fleet service management capabilities change the shop's mix of work to favor higher margin recurring services. The boost in profitability gives you the option of sending heavy engine work down the street to keep your bays available for maintenance. The result is faster bay turnover with gross profitability is at 70% or higher.
I already sell a lot of maintenance
Our most successful shops are shops that favor maintenance already. SI makes your life easier. SI computerized fleet service management boosts efficiency, accuracy and credibility. All maintenance sales are done from the SI reports before the customer leaves the front counter. Aging of service history based on vehicle usage is authoritative and trust worthy. Pre-inspection service sales allows quicker parts delivery increasing shop efficiency.
GETTING STARTED
Training Sessions
Every Wednesday we host interactive training sessions on how to use Service-Intel.